Air.One
Research & Compare aircraft on major specifications, find dealers.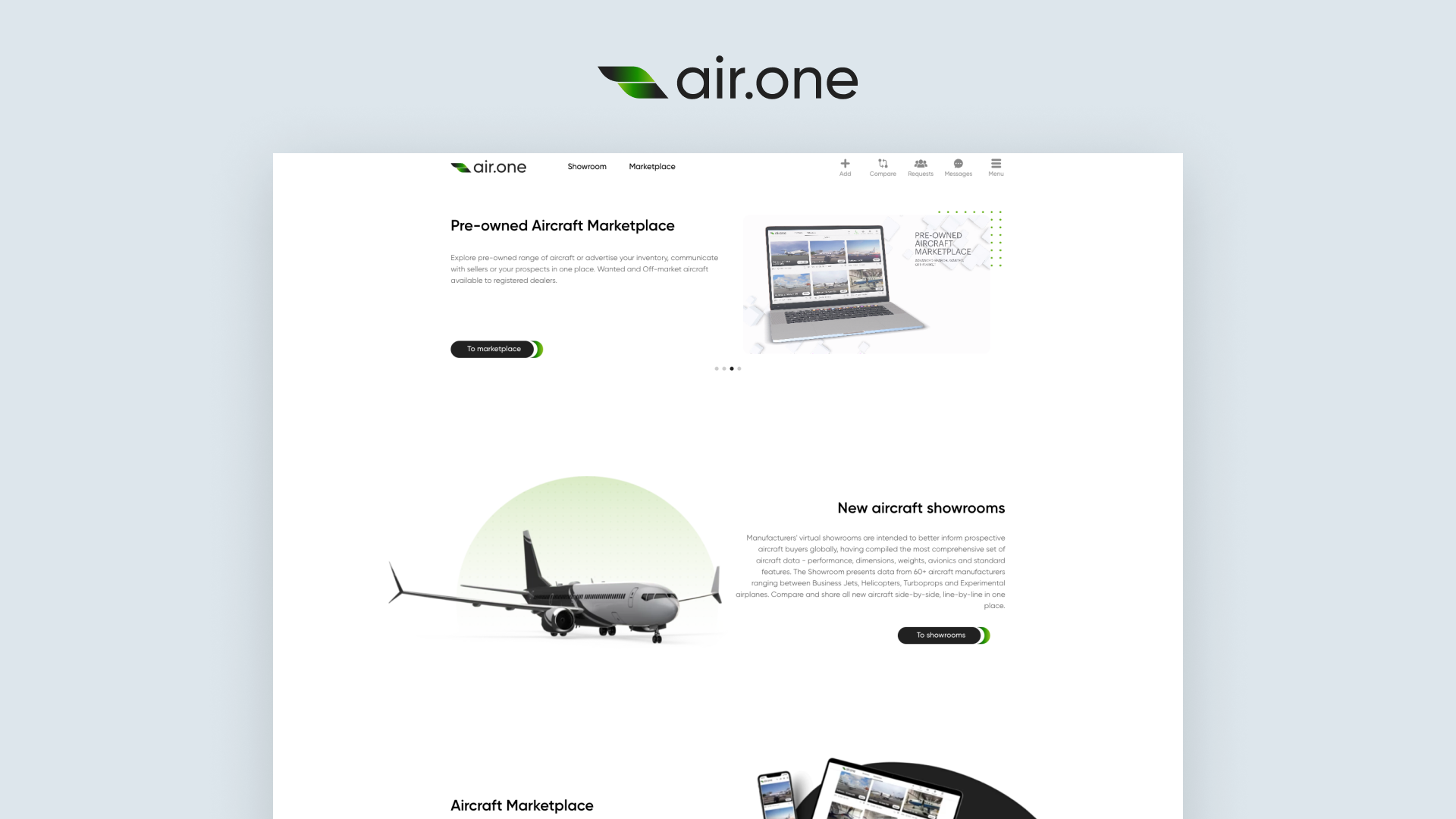 We offer ultimate tools for advertising or finding new and pre-owned aircraft, booking business aviation related services, contacting brokers, dealers and aviation specialists directly. It only takes minutes to find the right plane using our advanced search engine and compare features.
The Showroom presents data from 60+ aircraft manufacturers ranging between Business Jets, Helicopters, Turboprops and Experimental airplanes. Compare and share all new aircraft side-by-side, line-by-line in one place.
Our team helped to build the fully custom system for listings, created a new type of listings and applied custom web-design.
URL: air.one