June 21, 2021
How to edit HTML in WordPress?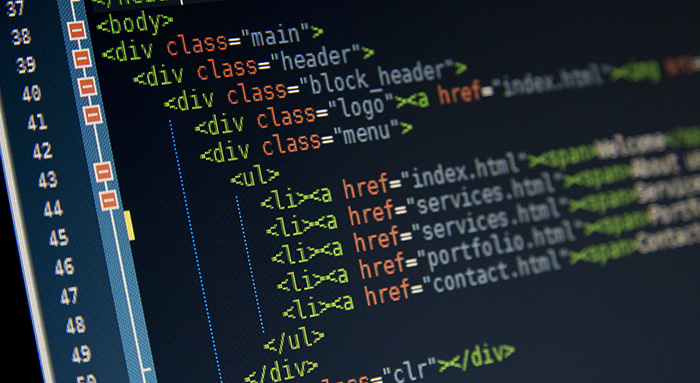 Explore the way to make HTML changes and edit them on your WordPress website. WordPress was launched for making the website designing and its creation easy for everybody eliminating the part of coders hiring. Yes, there is no need to know about coding, but when you wish to add any functionality or enhance the site's features by making some code changes, WordPress allows you to do so in various methods.
Before landing here, you might be having an idea about what is WordPress, but if not, then let's see it-
WordPress – A small introduction
WordPress is a very easy-to-use and easy-to-access platform that anybody can use without touching or even knowing about a single line of code. But you should be aware of the way to edit HTML in WordPress, which will work as a good skill for you. Having the information to edit code, you can troubleshoot problems occurring or perform some advanced site customization for improvement.
We will know about different types you can use to edit HTML in WordPress, along with its necessity and when. So your answer to the question 'How to edit HTML in WordPress' is discussed below.
Is it so essential?
WordPress works like an angel for you and your site, which means you can have a creative and functional site without writing any website code. Do you know why? Because WordPress has a wide range of plugins and themes to create your site effortlessly. Thus, you do not require to understand how to edit HTML in WordPress.
If you are thinking of changing your site's appearance and outlook, you can use or customize the readymade themes. Or else you can install the new one from your directory of WordPress. Additionally, installing plugins will be the best solution if you want to add more functionality to your site. So, in short, not thinking about the source code of WordPress is completely fine mostly.
But, there may occur times when you require to edit HTML WordPress because it may be the only way left with you. For instance, you wish to go for advanced theme customization or add some HTML effects to your posts with attractive highlighted text. Note that editing code in WordPress in the wrong way will cause you more harm – so it is suggested to do it carefully. Also, ensure few steps to follow and check out some things before heading to edit HTML on your WordPress site.
Check out few steps you need to take before HTML editing on your WordPress Website.
Editing HTML code on your WordPress site may result in malfunction or cause it to break. It can be risky. And so there are two precautions steps you must take to ensure that your live site does not have any impact even if things go incorrect while editing.
Take your site backup.
Yes, do not forget to take a backup of your site before you start editing your code. You can take a backup with various plugins. What you need to do is install the selected plugin on the wp-admin dashboard and register yourself there. The installed plugin will take backup for you, and if anything goes incorrect, you can quickly restore the backup by clicking the button easily. Or you can also back up your WordPress site manually.
Remember to develop a staging Environment.
If you are testing or trying out HTML, it is suggested to use a staging site. And this is recommended highly if you are planning to make changes to the core or theme of the WordPress site. Never make any changes directly to your live site. This is what the staging site is all about. Yes, it is a replica of your live site to do such trials, experiments, and testing. Any changes you make on this website will not have any impact on your WordPress site. Thus, if anything happens which is not good, then too your site will be secured.
For creating a staging site, you can install the same plugins as a backup if they provide it.
After doing both steps, you can go ahead with your HTML editing in WordPress code. So,
How to edit HTML code on a WordPress site?
To edit the WordPress site in your HTML source code is straightforward. You do not require to go anywhere except the dashboard to get it completely done. There are different ways to use to edit HTML code in their WordPress site. So let's get started –
Text editor
Just click the tab 'text' in your editor of post/page. This text editor enables you to edit, add, or remove the HTML code and for viewing those changes, tap the tab named 'Visual.' This preview tab is known as a visual editor. But after making changes, never forget to save those changes.
Gutenberg editor
With this Glutenberg editor or, say, block editor, you can get more flexibility and comfort. You get two options for making changes in HTML code –
Make changes to the entire post or page.
Edit only one block at a time.
Next, click on the icon (three dots) situated at the top right-hand side of your desktop screen.
Click 'editor'.
After this, you can edit the HTML code of the post and then save and exit. For exiting the editor, tap the exit code editor located at the editor's top.
Now you know that Glutenberg or block editor has individual blocks that you can edit freely. For making changes in the individual block's HTML, just –
Go to the block
Tap three dots above the block
Choose the option 'Edit as HTML'.
You can now edit the HTML block.
For customizing the block, tap the 'add' icon found at the top left corner of the editor to add any block,
Then click the option 'Custom HTML' block typing the code in the results.
After making all changes, you can look at the front end with the option 'Preview.' If it is the same as you want, save your changes.
WordPress Widget
There might be a time when you require to add the HTML code to the footer or sidebar of your site. Then how to edit HTML in WordPress? Here come WordPress widgets, and for this, you need to go to the appearance tab and choose widgets there.
Now have a look for the option named 'Custom HTML' widget.
When found, click on the drop-down menu to choose the position to create a widget.
Then tap 'Add widget.'
Next, add, edit or create your HTML source code and save it.
That's all you need to do.
Some even use FTP client for editing source code.
Using FTP client is another way and is considered a powerful method, but it is still not recommended. It is not safe and may risk your site if not handled correctly. But you can go for it if you feel that you are qualified enough and have complete trust in your skills.
First, you have to create the FTP login credentials
Open your FTP Client and enter the details like username, FTP host, and password.
Once connected, you will get access to the source code of the website.
Choose any files you want to edit, right-click and select the edit tab.
After completing the editing, save your changes.
So these were some of the easy ways you can edit your HTML code in WordPress, keeping some things in mind. But wait, what are those things?
Some points to remember when editing your HTML source code in WordPress Site
Below are listed few things to keep in mind when going to make changes in the source code –
Make changes in your child theme rather than the parent theme – if you wish to change code in the theme files, it is advised to do this on your child theme because all modifications will wipe out when you update your theme next time. But when you modify your child theme, your changes stay the same even if you update the parent theme.
Don't forget to backup the entire website – yes, this is the must step you need to take, back up your site for reducing the risks of going things wrong.
Decide and plan what changes you are willing – It sounds good, right. Before you go to do anything, you must be knowing what you desire and what you are trying to do. Be clear with your wants.
Be prepared with your necessary tools – There are some tools you require when heading to make changes in the Source code of the WordPress site.
Wrapping up
Hence, you need a strong reason for editing the HTML in WordPress and if it is the only option left to go, then take a step towards it. It is often OK to use plugins and themes, but if you need advanced performance or fix any issues occurring, you need to edit the source code of WordPress. Read all the information above before taking steps further to change the HTML code.