June 29, 2021
How to start a blog WordPress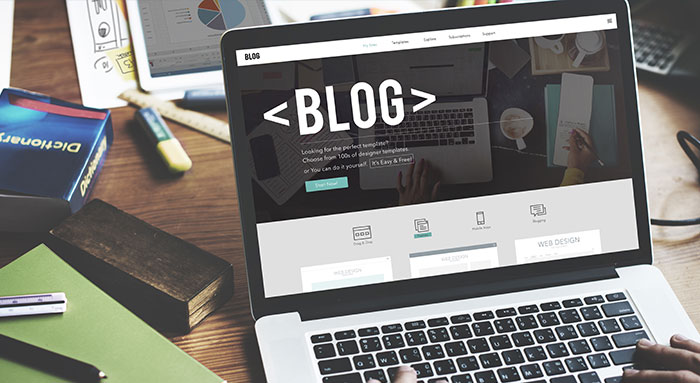 To start a WordPress blog the first step is to choose your niche (what you will blog about). Your niche simply refers to the area your blog will specialize in. Most people choose blocking niches that intersect with their own existing skills and interests.
This sounds pretty straightforward right?
Picking a blogging niche isn't difficult, it gets slightly more complicated when you're intention is to generate revenue, In this case your chosen niche should be something
You have an interest in;
Other people have an interest in;
And you specialist knowledge about.
Combining all three of these should result in a topic of interest to other people that you could potentially monetize on.
Here is our to help step by step guide

#1. Choose your WordPress blog niche
Using a keyword research tool will help you identify some of the most popular search queries under your niche. Any search query that develops a large amount of traffic is a potentially profitable niche. Search queries that generate less traffic are generally more difficult to monetize. However, if they are more specialized niche selling higher end products or services this not always the case.
The goal of blogging sites should be to provide a solution to an existing problem. By answering some of the most common questions on a specific topic you could generate enough traffic to your blog that's what allow you to monetize.
Focusing on a niche that can draw a significance amount of traffic is important and combining your existing skill set, passion, and knowledge on a given topic will help you stay motivated as you try to build your blog.
#2. Getting your blog online
Now that you've decided on your niche the next step is to get your WordPress blog live. Thankfully, WordPress have made this process pretty straightforward. The first step is to register your domain name. This is effectively your internet address. The name you choose should be:
Easy to remember;
Boosts your blogs SEO.
The importance of choosing a suitable domain name should not be taken lightly. WordPress have made the process easier with the built-in domain name generator This quickly shows you whether or not here chosen name is available. In the event you're unfortunate enough to want to generate a domain name that's already taken, WordPress will provide you with other options so your hopes aren't completely dashed at such an early stage.
#3. Choose an affordable reliable and fast WordPress host
Once you register your domain name now you need to find a service that will help store your blog online to ensure it's always available for users to read. The purpose of the WordPress host is to store your blog's files on their servers to allow internet users to quickly access them.
Once a user types your domain name into the browser, they gaining access to your WordPress host and your web page will be displayed. Hosting is important for a variety of different reasons. Choose a WordPress host to offer high quality customer service, scalability, speed, and security. Obviously, budgets will become a factor at this point so try and stay within your means, don't but services you initially do not need.
There are a variety of Hosting platforms who specialize in providing WordPress optimized hosting. On the surface many of them will appear the same but you should work with a platform such as Bluehost who have a proven track record in providing high quality WordPress hosting services.
Another option to consider is Dream host they offer exceptional WordPress blog hosting services at very affordable prices. Both of these companies will offer you a free domain name for the first 12 months as part of their startup plans.
#4. Installing and designing your Blog
Depending on your WordPress site the hosting service you will have to follow a step by step guide to install WordPress so you can start designing your blog.
For example, many hosting services offered a quick install function. Bluehost is one of these you simply have to log into your account install WordPress choose your domain name agree to the terms of your service, and install what's on purpose it's as simple as that. If you're not ready to launch your blog there are some settings you can configure before you start publishing.
Reset your general settings as WordPress comes with some specific default settings that always need to be changed.
Remove the demo content including any example posts and pages.
Set your tagline and title as this will help identify your blog and make it more customizable.
Create your permanent settings and this will dictate how your URL will appear in different browsers this is also very helpful for search engine optimization.
Once these minor tweaks are done it's time to start working in the more interesting design aspects of your blog.
You'll be asked to choose your WordPress theme.
This is effectively a piece of software that dictates exactly how your WordPress blog will look and function you can choose from a wide variety of free WordPress themes or if you want to invest at this point you can purchase a premium theme instead.
Installing your WordPress theme
Select appearance and click on themes.
Click on the I knew button.
If you know which team you intend to use you can find it using a search function otherwise you can filter through all the themes and offer until you find one you like.
You can always test the different themes properties by clicking on preview.
Once you settled on a WordPress theme you want to work with click install.
When you're ready click the activate button.
At any point WordPress themes can be modified by using the customize buttons.
WordPress plugin as well help with your WordPress blogs functionality
There are wide variety of pieces of software that are designed to help enhance your blog and how it functions some will add social media buttons and others will can even change your blog into an e-commerce store.
Be careful when you start installing WordPress plugins. It's important to remember that many of these have been developed by different sources and if not carefully monitored they can do more damage than good. Plugins need to be loaded and sometimes they can counteract each other resulting in your blog running poorly.
Installing a WordPress plugin
At the WordPress dashboard find plugins and click on the add new tab once you find the plugin you want click on install.
Once the plugin has been installed, you'll be prompted to activate it. Here are some WordPress plugins that we recommend for performance optimization try Autoptimize to boost your blog's SEO try YoastSEO and also try the WordPress plugin for quiz for creating interesting and engaging quizzes.
#5 Create your first WordPress blog post
Now that you've worked your way through the technical aspects of starting your blog it's time to get down to content creation. The purpose of your blog is to provide valuable information that your reader is will enjoy and that will prompt them to return to your website.
One of those challenging parts of blogging especially for anyone who's in you to WordPress blogs is to create posts that are relevant. But since we've already chosen our niche this makes choosing blog post concepts easier.
It's important to regularly publish content and this is me easier for the use of a content calendar this will simply prompt you to schedule blog posts telling you when they should be published.
Keyword research helps identify specific phrases people are putting into search engines when they're looking for specific information there are a variety of different tools like twin word are surfer SEO that you can use to help conduct me specific keyword research which will help you when you're creating your content.
Keyword research should focus on the following factors:
Relevance – the key words you choose to focus on in your blog should be relevant to its overall goal purpose and vision;
Difficulty – ranking for specific keywords can be difficult and measuring this is important;
Volume – the search volume for any specific keyword is important and obviously the higher the better.
Choose your topics
Now that you've researched your keywords it's time to start creating specific topic around these words. Using content research tools can help you structure your content for your proposed topic to ensure that it will perform well. Some of the more allow you to input your keyword and they will reveal what other blocks are writing on this topic they were also show how this topic is performing. Look for the top performing headlines and this will reveal what your audience wants to read.
Headings are important for WordPress blogs once you decide on the content your users are looking for do you want to create click worthy headlines that Target each of your specific keywords.
It's time to take action now that you have your topic ideas and keywords identified determine when you will publish your first blog post decide whether you will write it yourself or pay for a professional writer to do the work for you.
Format your WordPress blog post correctly
Start Writing blog WordPress blog posts is only 50% of the content creation process you have to learn how to format them correctly. The statistics reveal that most people don't read entire blog posts so sleeping over a huge piece of content may just end up being a waste of time in the vast majority of paying cases people simply scan content and read headlines are subheadings. So, it's essential that you provide blood content that can easily be scanned. When you want to create scannable blog content it's important to use simple and easy to understand language.
Keep your paragraphs concise and use shorter sentences.
Always choose fonts that are easy to read for you blog on WordPress;
Provide images as these will encourage readers to stay focused;
You can break up your text using numbered lists or bullet points.
Formatting your WordPress blog post correctly helps you engage with your audience but more importantly it helps Google's SEO rank your website.
Competition research
There's a difference between keyword research and competition research understanding what your audience wants to read is vital for content creation but you also need to remain aware of what your competitors are publishing as this will give you a good understanding of the blocking niche you're trying to break into. Studying your competitor's blogs will help you do the following:
Getting an understanding of what readers considered to be engaging content;
Help you identify gaps in the niche that your blog can fill;
Identify a content that isn't performing well;
Find the potential for collaboration and importantly backlinking opportunities.
If you're new to the niche competitors will prove a source of vital information this can be used to create actionable and unique content that can boost the traffic to your blog.
Tips from WordPress blogging pros
If you want to set up a blog that is profitable you need to write as much as possible;
If it's not working change you have to stay ahead of the curve, learning to monetize using affiliate links is just one step;
Email marketing is vital collecting emails is going to do nothing but boost your blog;
As your audience grows learn to let go and outsource some of your workloads;
Managing people can be fun, but busting people around isn't use workflow and productivity tools to help your blocking;
Make sure you're about page tells people exactly who you are if you want people to collaborate with you they need to understand your vision;
Try to ensure your content is Evergreen as this will ensure that it's relevant for years to come you can always mix it up with some promotions and deals;
The secret to WordPress blogging success is to make it personal you are human you have pain you suffer fear you have dreams and ambitions integrate these into your topics and this will endure you to more of your readers;
Variety of spice of life your goal is to get readers through the door how you do this is irrelevant;
WordPress blogging is constantly evolving you need to be able to assimilate a lot of information to become a better blogger writing is hard work but it's made easier by the amount you read.