February 2, 2016
Why Build an Ecommerce Website on WordPress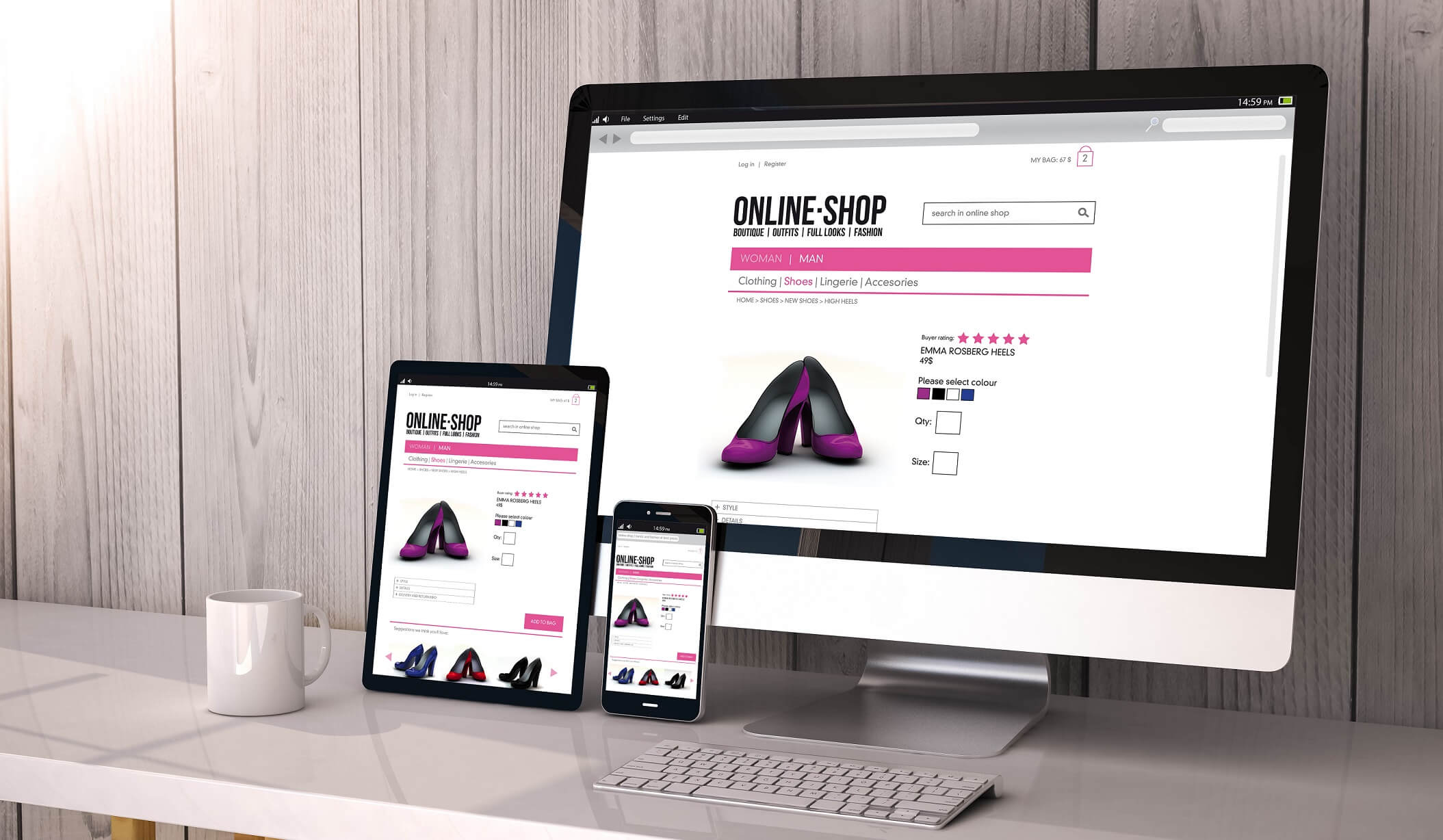 WordPress is a reasonable host site to build an ecommerce website on, because it hosts more than 74 million websites on the web, which makes it the most popular content management system and a very powerful tool for online businesses. Here is all you need to know about ecommerce websites and more reasons on why you should choose WordPress for your site development.
The Reasons for the Popularity of Ecommerce
Electronic Commerce has gained popularity in recent years, and we have more people buying and selling products and services online than ever before because of the following reasons:
Security: The security of ecommerce websites has improved in the past few years and this increased security has built the trust of consumers on such sites.
Convenience: Buying and selling goods online is very convenient. It saves you from the effort of going to the store and gives you the opportunity to buy whatever you want with a click of a button. Ecommerce is not just convenient for the buyer, but also for the seller. It takes away the requirement for renting a space for a shop, or hiring many employees to manage the outlets.
Easier to manage: Ecommerce websites make the business easier to manage for entrepreneurs since they do not have to invest in, or take care of a physical set-up of their business. If they run their business through an ecommerce website, they will not even have to hire any employees. With an online business, it is possible to do everything by yourself.
Online Products are Cheaper: Because online stores are cheaper, businesses can afford to sell their products at a cheaper price which attracts more customers online. Also, it is easier to advertise promotions and sales online, than in print. This is why online deals work out well. All a potential customer has to do to make a purchase online is a few clicks.
It saves time: It saves time for both the buyer and the seller. Sellers can put up multiple items for sale on their business websites, and buyers can look up those products as well as read reviews from customers who have purchased them earlier so they can make informed decisions before buying the product online.
What are the requirements for an ecommerce website?
When you build an ecommerce website, there are certain things you need to take into account when choosing a web host. Since there is money involved, security, of course, is a main concern and anyone building an ecommerce website should make sure the web host is secure enough so that hackers don't get access to the credit card and other information that buyers are required to provide to the website in order to make their purchase.
Another important feature that all ecommerce websites need is a review and rating system. This will allow your customers to give honest reviews about their experience with the product, and 9/10 times these are going to work in your favor. Potential buyers will be able to evaluate the pros (and cons) of your products and you will know what your customers want and create your business according to the needs of the customers.
Your ecommerce website also needs a sales and inventory chart, so you can manage the stock and the sales of each of your products and view other vital statistics to help you to develop your online store each month. When you combine this information with the data you get from analytics and customer feedback you are then in a better position to build a more profitable business.
To make the online purchase easier and more convenient for your customers, an ecommerce website needs to have multiple image support and zoom features for each image, so customers can see what the product looks like up close. It also needs to have custom recommendations, which suggest that the customers check out other products on your website based on their browsing history. They also need a 'buy now' option and a shopping cart where they can see and review all the products they intend to purchase before they buy them.
Since ecommerce websites are available to anyone on the World Wide Web, they will also need multiple payment options and must manage several currencies so that they can cater to the requirements of international clients. Therefore, such a site would need multiple payment gateways and online banking/Debit/Credit card integration.
What makes WordPress Ideal for an ecommerce Website?
WordPress is the ideal site for building a website for ecommerce because it offers everything that is needed to build a business website:
Its free
It's easy to set up
It is easy to manage
It's open source
It uses SEO
It's secure
It is easily customizable
It has social media integration
Web support through forums
It can be used on the go
It uses multimedia
It can support multiple users
It provides an international platform
Those that want to use WordPress for an online business, can benefit from the site's ecommerce solutions that can convert a simple website into an online store. At its simplest level all you need to do is buy or install plug-ins that can help you make money from your website. Some examples you may have heard of include WooCommerce, Shopify, Shopp and WP eCommerce. The good thing about WordPress is that it keeps updating and evolving, making the site easier to use and a more powerful tool than ever before.
Stylemix offers all the services that you need to create a business website on WordPress, and are one of the best web development groups that have expertise in WordPress. Over the last 14 years we have been developing and maintaining more than 1500 successful websites, so do you want our experience to help with your site? We will optimize the performance of any website, maintain its security, give you a customized theme and even deliver monthly reports. You can leave all your technical work to us and focus on your core business activities. If you need any advice or help with building or maintaining an eCommerce website then contact us to find out more.